---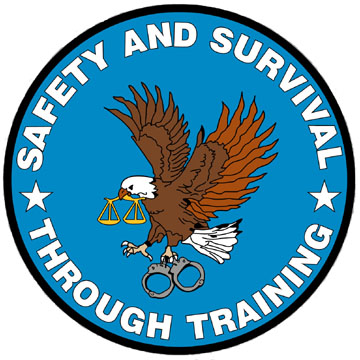 Survival Through Training
Damian "Skip" Stites

Special Agent - Federal Bureau of Investigation - Retired
---
Concepts and Tactics for Survival, was incorporated in 2006, through the combined efforts of Dr. Philip Hayden and Damian "Skip" Stites, both retired as Supervisory Special Agents for the Federal Bureau of Investigation (FBI). After serving the law enforcement community for over 57 years combined, Phil and Skip have joined to create a company that is dedicated to realistic, challenging and consequential training. The history of CATS in law enforcement training can be traced back to the programs that Phil and Skip designed, developed and instituted for the FBI, as Program Managers, while assigned at the FBI Academy, Quantico, VA. The training developed and presented under their direction constituted the single most requested block of instruction within the FBI. The Law Enforcement Training for Safety and Survival (LETSS) program became the cornerstone of the FBI's Street Survival training for police officers worldwide. The CATS program is derived from the FBI's LETSS Program.
Developed in 1992, LETSS was designed to provide a team approach to high-risk situations in the law enforcement arena. Police officers are called upon at any given moment to make life and death decisions. LETSS provides the officer with a realistic expectation of their immediate response to a perceived threat. Further, the students are encouraged to conduct self-evaluations of their skill sets as they relate to the tasks performed by law enforcement officers, i.e. tactical movement, combat shooting, operation planning, intelligence gathering and arrest techniques. The foundation of the survival awareness course is focused on the three core elements of survival: Mental Preparation, Skill Enhancement and Physical Capability. The course has received public acclaim for saving the lives of officers involved in a critical incident. The recognition has been documented in both the domestic and international law enforcement communities.
CATS' courses have been presented at numerous international locations and have received overwhelming approval by the students involved in the program. The following international locations have hosted CATS Survival training:
Armenia, Brazil, Bulgaria, Estonia, Georgia, Guyana, Hungary*, Indonesia, Iraq**, Jordan, Kazakhstan, Kyrgyzstan, Moldova, Mexico, New Zealand, Nigeria, Pakistan, Porto Rico, Qatar, Romania, Russia, South Africa, Taiwan, Tajikistan, Trinidad/Tobago, Ukraine, United Arab Emirates, Uzbekistan and the Virgin Islands.
* CATS conducted two very noteworthy training courses in Budapest, Hungary and Baghdad, Iraq. The International Law Enforcement Academy (ILEA) Budapest, Hungary, has received numerous accolades for its innovative and trend setting instructional programs. ILEA became the flagship for emerging international academies located in various countries. The CATS program conducted the first tactical/survival awareness block of instruction in 1998. CATS' training continues to be a vital week of training during the eight week curriculum.
** Two separate CATS courses were presented to police officers of the Iraqi National Police Force in Baghdad, Iraq. Officers in attendance were eager to learn techniques utilized by their counterparts working in law enforcement. Realizing that the future of Iraq depends on a society ruled under the color of law these officers involved themselves in the training with eagerness and commitment to the future.
The courses offered by Concepts and Tactics for Survival (CATS) Inc. are designed for the individual or team involved in law enforcement, security and personal protection. Courses in tactical considerations and skills, firearm training, defensive tactics and surveillance counter-surveillance are available. The blocks of instruction will address several topics to include lecture and discussion in the following areas:
| | | |
| --- | --- | --- |
| Arrest Planning | Marksmanship | Leadership Development |
| Arrest Execution | Instinctive Shooting | Defensive Tactics |
| Basic Swat | Close Quarter Battle | Surveillance |
| Advanced SWAT | Combat Shooting | Counter-Surveillance |
| Executive Protection | Observer / Sniper | Facility Security |
| Personal Security | Risk Assessments | Threat Recognition |
Specific lectures and skill-based exercises, or any combination of training can be extrapolated from the courses being described in order to fit particular training initiatives of your organization. Corporate and private security training courses are also available upon request.